Video
In Moonlight,
the video for the song of the same name off our first CD, is available on DVD direct from the band. The video features professional contemporary dancer Rachel Neilson. Rachel choreographed a piece set to the music and Brian shot and edited the footage. The video also features photography by Brian superimposed over Rachel as she dances.
Buy your copy now
.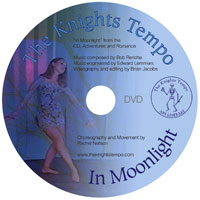 You can view a lo-res Web version of our video
In Moonlight
right here.
The first, unedited version of our video
In Moonlight
appeared on the Daily Motion site out of Paris, France.
We should have the video up on a number of other sites shortly.